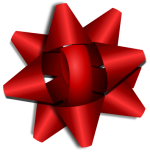 Well, Christmas is fast approaching and I thought I'd post something for you kind folks. I'll scatter some pics I took over the year. We're all getting certain ducks in a row and minding the P's and some of those Q's.
At the Community General Information Session on Dec 14th, the Land and Resources department had a booth. I think there another coming up that should be more in depth, so I'll just sum up here on what I been up to.
---
[envira-gallery id="2245"]
During last Febuary, after the vote, priorities changed and I had to redirect my efforts. On top of that we had to start moving offices. I've been making sure that our databases are accurate while all of it has been on the move. Keeping it all in order while moving offices was somewhat of a task, I think I did alright.
The old Land Settlement Office had seen better days and they were numbered. We had to find a solution for moving all of the paper information. It started with Lucy, Doreen, and Chelsea (Horton) sorting through the boardroom books. There were some that were copies and/or easily attainable so we brought those to a meeting and gave away as many as people would take.
[envira-gallery id="2276"]
Page 2