Esk'etemc Community Support Services
Hours of Operation: Mon - Thurs, 8am -5pm
Phone 250-440-5611
---
Family Support - The family support team is here to assist through healing circles and family group conferences.  The team works with the community and leadership in providing safe living situations for all Esk'etemc families and children.
Justice - The justice worker assist with safety concerns for the community, and works with community members to advocate and provide support during court proceedings.
 Social Assistance - The social assistance dept works in collaboration with other departments: EcDev, Family Support, Justice, Housing and Health, to promote and support social programs and services.
Employment & Training/Economic Development - The EcDev team assists community members with employment services, help with resumes and job search. They create and coordinate training and workshops to better equip community members with employable skills. The EcDev team

coordinates creative & cultural projects, is involved in the developing of skilled trades workers, the community garden, and strategic planning for 

sustainable community economic development.
Community Radio - Our radio host, Corrine Johnson is on the air at 96.1FM, between 10am - 2pm, Mon - Thurs. She shares announcements, community happenings, music and more.
Staff Members
Caprice Billyboy        Family Support Worker - capriceb@esketemchealth.ca
David O. Johnson     Justice Worker  justice@esketemc.ca
Beatrice Anthony     Social Assistance Manager - socialdevelopment@esketemc.ca
Bettina Johnson        EAS/EcDev Manager - economicdevelopment@sxoxomic.ca
Ashley George           EcDev Assistant - ecdevassistant@esketemc.ca
Corrine Johnson       Radio Host - corjohnson@esketemc.ca
---
Recent Projects out of the EcDev office
---
Canvas Art Project - July 2018 - with Clayton Gauthier (Dakelh artist), paintings by Jacinta Sampson, Linda Sampson, Jahpa Belleau, Olivia Johnson, Leona Belleau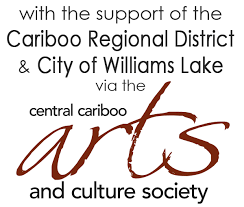 NVIT Bridging to Trades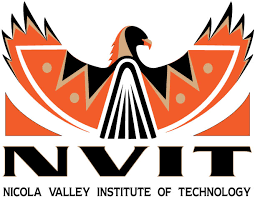 - Apr 9 - Jun 29, 2018
a 12-week introductory trades course in-community, incl 2 weeks foundational training each in: welding, plumbing, electrical, machining, essential skills/employment readiness -
sponsored by CCATEC
our graduates: Amanda Dan, Phillip Robbins Jr, Crystal Peters, Chris Chelsea, Justin Johnson, Nicole Samson, Dean Chelsea, Tikkeon Grinder, Edward Dick