NEW! Esk'etemc Documentary Film & Photobook!

 

ready for purchase
"Ctsenmewsctem re Stsmemelt" – Documentary Film
---
a film by Jeremy Williams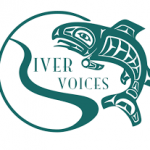 - running time 39min, DVD includes Special Features:
"Yucwemintem re Tmicws re Esk'etemc", 8min shortfilm and "Generations of Esk'etemc" youth shortfilm
follow updates on the Ctsenmewsctem re Stsmemelt - Facebook page
BUY DVD - $20 plus shipping
---
Esk'etemc declared Title and Rights over the traditional territory of Esk'etemculucw on May 8, 2017.
This documentary film follows Esk'etemc on their path to self-determination, with compelling insights into their cultural and traditional way of life.
"Ctsenmewsctem re Stsmemelt" is the expression of a remote community stepping back into their power, as they reclaim their heritage and their land, declaring who they are and what their rightful place is.
The Esk'etemc are standing up their children, their language and their traditions, by reviving their traditional governance system.
After coming through a dark period of having their lands pre-empted and their traditional way of life suppressed, they are now healing and declaring their rightful place as caretakers of their land."
---
---
"Ceremony & Celebration" – Photobook   
Featuring stunning photographs & glimpses into rich Esk'etemc heritage, this photobook commemorates the historic event of May 8, 2017. On this day, the Esk'etemc of the Secwepemc nation declared title and rights over Esk'etemculucw, the traditional territory and lands inhabited by their ancestors for thousands of years. It was a day of celebration and ceremony for the community.
All Photography by Casey Bennett - Book by Layna Chelsea, Amanda Dan, Heather Johnson
All proceeds from this photobook project will go directly towards further Esk'etemc print & media projects! "There are a wealth of stories waiting to be told."
Purchase directly through us here
---
Contact for Esk'etemc Creative Projects
Bettina Johnson - ecdev@esketemc.ca
phone 250-440-5611
DVD's & Photobooks are also available at the Band Office
---
please note: for Large Volume Orders, please contact us prior to ordering.
Shipping rates are standard mail
Honour of All – Part 1 – Feature Presentation (1985)
In the early 1940s, the people of Alkali Lake began receiving alcohol from the trading posts for their furs, rather than food or clothing. Alcoholism rapidly spread throughout the reserve until every man, woman, and child was drinking.
Andy Chelsea and his wife Phyllis Chelsea played their own roles in the film as they sought sobriety and courageously stood their ground against the persuasion of friends and family.
In 1971, Phyllis made the first move. She made the decision to quit drinking and less than a week later, so did her husband Andy. Andy soon became chief and together they made gradual changes.
For the first two years, they were leading a lonely lifestyle, but persevered. Among other strategies, they introduced voucher systems instead of cheques so the children of Alkali Lake would have food and clothes. They put a stop to all bootlegging and raised money to send people to treatment centres. One by one, people joined them, and 14 years later they went from 100% alcoholic to 95% sober.
While the "The Honour of All" dramatically portrays the painfully slow road back to sobriety, it gives hope and inspiration to Native people and all people affected by alcoholism. We see the importance of community support, love and forgiveness and how individual lives can be reclaimed.
Part 2 – People of Alkali Lake
The Alkali Lake Indian Band's (Esk'etemc) success in reforming their community inspired this program. Their goal is to be resourceful as well as an example to other reserves and communities around the world. Various members of the community discuss the past, present, and future of Alkali Lake. They have put many efforts into restoring Indian culture and tradition. Successful projects such as logging, agriculture, construction, have all nourished this once devastated area. People now hold steady jobs that allow them to see the concrete differences they are making in their own life, and in the lives of others.
Part 3 – Sharing Innovations That Work
Twenty years after Phyllis and Andy took a stand against alcohol, Alkali Lake hosted a national conference. More than 1200 representatives from reserves across North America came to Alkali Lake to learn how to develop an alcohol and drug free community. See the highlights of this successful gathering as all reserves unite to share their stories and to practice the cultures and traditions of their heritage.
Honour of All DVDs / Alkali Lake Hand Drummers CD
$70
DVD set, 2 DVDs with all 3 parts.
Part 1 – Feature Presentation
Part 2 – People of Alkali Lake
Part 3 – Sharing Innovations that work
$40
Honour of All – Feature Presentation
$30
Songs of the Esk'etemc from the Secwepemc Nation
Honour of All DVDs are also available at the Band Office! 
If you have any questions in regards to DVD and/or CD orders, please call the Band Office Front Desk at 1-866-440-5611 or email adminassistant@esketemc.ca